9 Questions to Ask Before Considering New Office Cleaners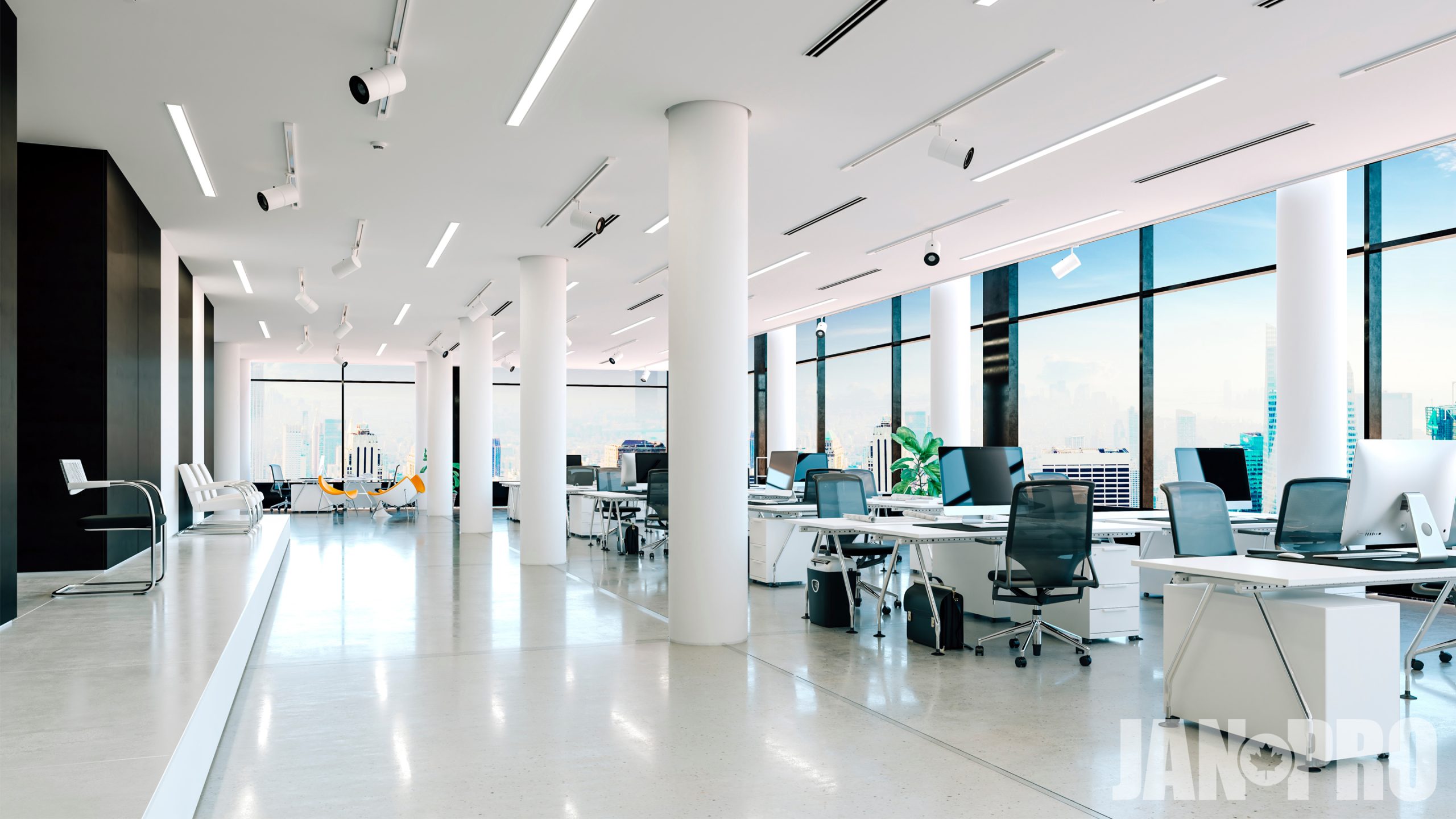 Every office or commercial space needs to put their best foot forward. You want to impress your clients and your customers by showing them that your business runs smoothly and is a trusted partner to work with. But what kind of impression do you leave customers and clients with when you have a dirty facility? This is why we trust in our commercial cleaning companies. We hire them so we don't have to deal with the cleanliness of our facility.
But sometimes, your cleaning can become inconsistent and subpar, making you wonder if you should hire a new company. Before you look into that, let's ask some questions about the current state of your office and your cleaners.
Are you comfortable using your facilities, while also having your customer and clients use the facilities?
There's a certain kind of feeling you get when you know something isn't clean. You feel a little bit disgusted and are turned off with the idea of using the washrooms, and maybe even the microwave, in your own office. You want to heat up your delicious lunch, but do you really want to use a microwave full or remnants from your coworker's meals?
Although your customers probably won't be using your microwaves, they might want to use the washrooms in your facility. Do you feel embarrassed showing your clients where your washrooms are because you know they may not be clean? If you have this uneasy feeling, it's not only bad for your health and reputation, but signal it's time for a new commercial cleaning company.
What's your biggest pain point with your current cleaners?
Is there a certain area in your facility that is never cleaned properly? This is an issue that should be communicated with your cleaner and cleaning company directly. Maybe it's dusty window sills, or dirt under your desk. If you have areas in your office that are constantly being ignored by your vendor, you might want to look into a new company that will focus more on the details of your needs.
Overall, are you happy with your current cleaners?
Are you happy? This may seem like a loaded question but if you are generally unhappy with your current cleaners, and there seems to be no resolution in sight, then it may be time to consider a new company.
This is also the time to evaluate why you're unhappy. You'll want to communicate these needs that aren't being addressed to the new cleaners. This way you can ensure you don't end up with the same issues you had with the previous company. If your new cleaners know the pain points you're facing now, so they can provide you with better service in the future.
On top of communicating your business's specific needs, here are some questions you should ask your new office cleaning company before you sign the dotted line:
Why should I trust the cleaner coming into my office?
You want to make sure that the new company you're evaluating has specific security measures in place so you can feel comfortable with the cleaners that will be coming into your facility. Some things you can look for include: background checks on the cleaners, a company that is insured and bonded, WSIB and other certifications, as well as training in commercial cleaning.
Are the cleaners trained?
Commercial cleaning is different from cleaning your home. Training in commercial cleaning helps to ensure consistency and efficiency in your facility. This will ensure that your facility is kept to a high standard. Trained cleaners can also help with the health of your facility. One main reason for this is the lack of cross contamination. You wouldn't want your washroom cleaned with the same cloth that wipes your kitchen tables! Your new cleaners should know this process so that your facility remains a safe and healthy one.
Why will my cleaner care about my facility?
This is another aspect of trust. As a customer, you want to ensure that you're receiving great service consistently, not just for the first few months. Therefore, you'll want someone who is more invested in the cleaning business, than say a sub-contractor or transient worker. The owner-operator model of a commercial cleaning business benefits you as a customer because your cleaner is more invested in your business and the happiness of you, the client. Owner-operators have a long-term investment and this is their business. They're not just cleaners; this is the business that they own.
What do you expect of me as a customer?
Although your cleaning company should not expect much of you as a customer, communication is still key. You'll want to evaluate how involved you'll need to be with the cleaners or the company, and see if this is something you are willing to do. There may be evaluations or inspections that are conducted, and you need to be prepared to speak with your vendor. In the end, having open communication with your office cleaners will help to consistently ensure great service in your facility.
Who do I talk to if there is a problem?
If problems do arise, you want to make sure you have an easy medium to speak with someone to resolve issues. Find out if your possible new company has measures in place for issues, and see how this affects you as a customer.
And the big one, what are you going to clean for me?
This is a very large question and a very important question. Those pain points that we talked about earlier, you want to get those addressed. You'll want to discuss how often your office gets cleaned and what specifically you want cleaned. Every party involved should have open communication and be on the same page when it comes to what your facility needs.
No matter what commercial cleaning company you decide to go with, open communication is an important element. You want to get your needs addressed and make sure your business runs smoothly.
If you're ready to change cleaning companies, get a free quote from JAN-PRO.
---